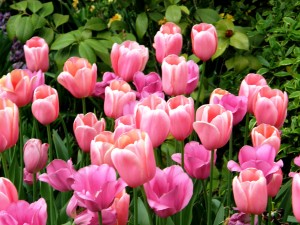 This morning I stepped out of my daughter's house in Florida intending to run some errands, but the heat sent me scurrying for cover. Summer is here. What a contrast to a few months earlier when Floridians complained it was too cold. In Georgia where I live we enjoy the changing of the seasons, a  natural phenomenon that never fails to fill me with awe.  The lush foliage and vibrant colors of spring give way to a sea of summer green, then to the red, orange and brown of fall and finally the dry, naked branches of winter.
For those of us who are writers, we may encounter seasonal changes in our writing. Our prolific pages of heart-stopping poetry or prose may become scarcer and scarcer until we are suddenly staring at a blank page.  What happened?  Call it writer's block or whatever you will, it's not a pleasant experience. What can we do about it? Write! That's the only answer.  But what can you write when your mind is as dense as a foggy morning in Georgia? Write whatever comes to your mind. If you are working on a novel, don't think, just keep on writing. If you are working on an article, put it aside and start writing about … fog?  Why not?
When you do this a few things will happen. Your novel plot will move in a direction you never envisioned. Your characters  begin acting in ways you didn't program them to act,  your article takes  on a new dimension and you gain a new perspective on … fog. But the best part of all is that your writer's block will become dislodged and you will enter a new lush season of creativity. Try it!
Leave a Comment »
Comments
Leave a Reply