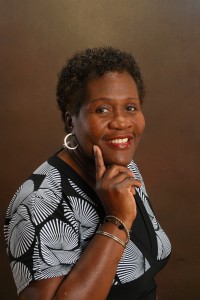 My name is Angela Quildon Joseph and I am the author of Women For All Seasons, a Christian non-fiction book and the Egypt trilogy, Coming Out of Egypt, In The Wilderness, and In the Promised Land. My newest release is Love, Lies, and Grace, a Christian women's fiction.
I invite you to browse my blog where you will find more information on my books and articles I've written. If what you see interests you, please comment, share with your friends and join my mailing list where you can get updates and free stuff.
If you are a business person in need of blog posts, newsletters, press releases, ebooks and special reports, I would love to offer my services.
With fifteen years as an occupational therapist, I have assisted clinics, healthcare students and professionals with their article writing and web content needs. This year I became a certified health coach with the aim of helping others achieve their goal of optimum health. If you are interested in health and wellness matters, please follow me at this link: https://angieshealthcoaching.org
Have you written an article or a book that you would like to have proofread or edited? My Eagle Eyes have helped authors get their books ready for publication and they can do the same for you.
A little more about me
My hobbies
Reading, music – gospel, oldies and goldies, steelband – the beach, gardening, glass etching, photography, walking and traveling.
My joys
My four grown children and five grand children
My memberships
American Writers and Artists Inc. (AWAI), Avant Guild, Florida Writers' Association (FWA), Sharpened Pencils, Working Writers' Club.
My profession
Occupational therapist in behavioral health by day, writer at all other times.
Certified Health Coach
My specialties
Articles on health and fitness, relationships, lifestyle, nutrition, travel writing and my true passion, fiction writing.
Publications
A Pair of Blue Skates – Short story published in Broward County College magazine
Anthology contributor for A Cup of Comfort for Mothers – Adams Media
Contributor for Chicken Soup For The Soul – Reboot Your Life
Women For All Seasons – Angela Joseph – Outskirts Press
Projects undertaken
Articles on education for Education.com
Occupational Therapy Core evaluation for Career Core
Copyediting – Pearls and Pigs by Anne Greenwood
Proofreading – Moses – God's Blessed Donkey by R. Stock
Physiotherapy articles for Australian Physiotherapy clinic
Healthcare articles for Demand Studios
Managing church website
Some of my articles

https://hubpages.com/health/Quick-Workouts-That-Really-Work
https://hubpages.com/health/5-Easy-Ways-To-Lose-Weight-Without-Dieting
https://hubpages.com/travel/Katakolon-Birthplace-Of-The-Olympics
Special Needs Children: Communicating with Your Child's Teacher
7 Tips for Keeping Your Mind Busy During the Stay at Home Order
Honorable mention
Writer's Digest short story contest 2011 Inspirational category
Testimonials
"I would like to thank Angela for her ongoing work. She has understood our requirements and has been consistently delivering quality work on time, regardless of the topic. We will continue to keep using her services in the future." – Hatice K.
"Thank you for your excellent edits and encouragement …" R. Stock
Connect with me at:
http://www.linkedin.com/pub/angela-joseph/11/386/216/
angela.joseph.7739@facebook.com
Tweets by trincity
Please sign up here: