Last week I posted the cover of my soon-to-be-released novel Making Music Together. Today, I am happy to whet your curiosity a bit more by telling you what this new novel is all about. Read on.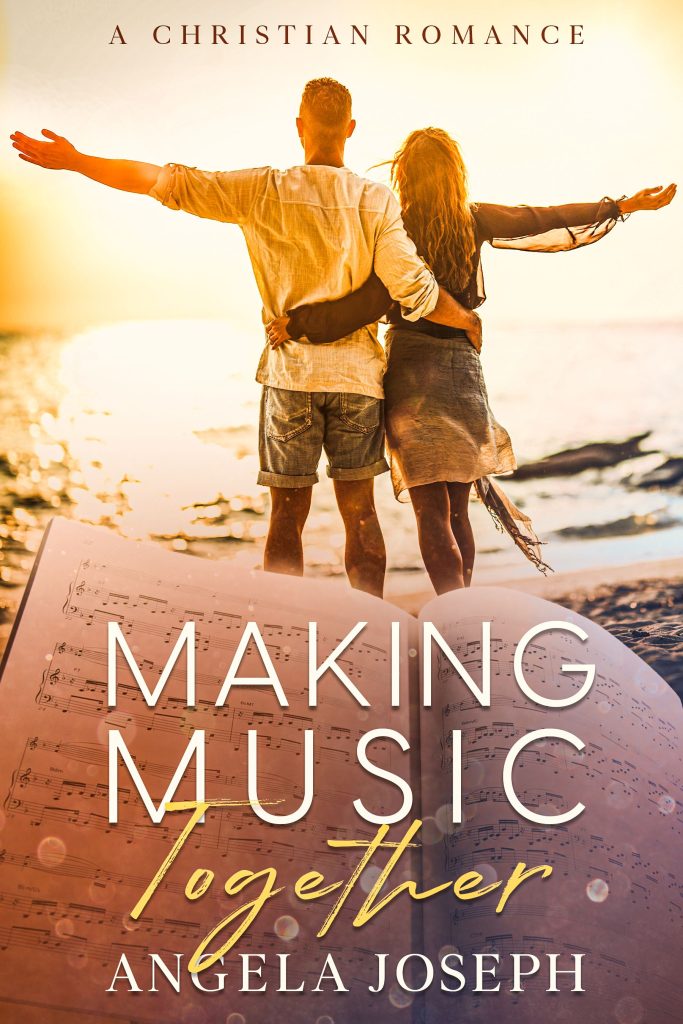 The first day Mark Crandall hears Trudy singing in his next door neighbor's apartment, he is captivated by her voice. When he does meet her, he is even more blown away by her beauty. Trudy has a vision impairment, but this does not prevent Mark from falling in love with her.
They have so much in common; they both love to sing, they are both Christians, and Mark is convinced Trudy is the right woman for him, the woman his mother told him about. They fall in love and spend many happy moments singing together.
However, Mark has been seeing Abigail, the daughter of the CEO of the company he works for. Abgail is rich, attractive, and manipulative. He sees her as just a friend, but she will go to any lengths to win his heart. In order to pursue his relationship with Trudy, he has to break it off with Abigail.
When he does try to break it off, Abigail becomes angry. What follows is a cycle of revenge as she and her father try to get back at Mark for breaking up with her. Mark's life goes into a tailspin and a future for him and Trudy seems almost impossible. If you enjoy Christian romance with a love triangle trope, you would love Making Music Together. Get your copy now while it's still on preorder.
You can follow me on Facebook Instagram Twitter