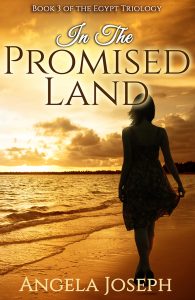 I meant to post this earlier, but my day started out not quite the way I wanted it. You know how it is when you have a big day planned, that's when things go wrong. So, I woke up with a cold this morning and had to take some cold meds and go back to bed. I feel much better now and am trying to make up for lost time. But it doesn't matter. My invitation to the event is still open on my Facebook page at Women for All Seasons, so you can stop by and see what's taking place.
Also happening today is the Instafreebie Romance Giveawayof sweet, contemporary romance and women's fiction books. Coming Out of Egypt, the first book in the series, is in the giveaway, so now is a good time to get your free copy.
Not to be outdone is In the Wilderness, the second book in the series, now discounted to 99c for a limited time only.
Here's a trivia question to end this post and give you a chance to win one of my books. The first three people to reply with the correct answer to the question below will win one of my books. Just tell me the title that you want. Okay, here's the question: This Indo-Caribbean author, born in Trinidad, won the Nobel Prize for Literature in 2001. Name the author and the novel that won him the prize. Please post your answer on my Facebook page at Women for All Seasons. I will leave it open until eight tonight EST.
Leave a Comment »
Comments
Leave a Reply