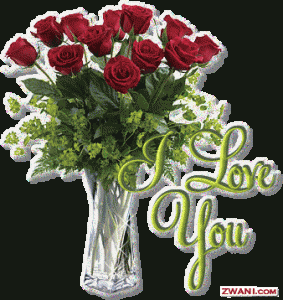 My V is for verses. A verse is a single line of poetry, or it can represent a group of lines formerly known as stanzas. Poetry is sometimes referred to as "verse", which may be rhymed or "free" without meter or rhyme. The opposite of this is prose which can be a sentence or paragraph. Prose can also be poetic, depending on the type of language used.
Who can resist the allure of beautiful poetry? Verses have long been used to convey the writer's sentiments in beautifully-couched language, guaranteed to transport the reader into another dimension. Love is usually the subject of most poetry, but it has been used to express mundane matters and sometimes even downright morbid ones. In this post, I bring you some of the more memorable verses I have come across in literature. The first two are anonymous, the third is by William Wordsworth, 19th century English poet and the last is from the Bible. So, turn off the ringer on your phone, get your favorite cup of tea, curl up in your comfiest chair and enjoy!
The rose speaks of love
silently, in a language
known only to the heart.
You've got to dance
like nobody's looking,
and love like
it's never going to hurt.
I wandered lonely as a cloud:
That floats on high o'er vales and hills
When all at once I saw a crowd,
A host, of golden daffodils;
Beside the lake, beneath the trees
Fluttering and dancing in the breeze.
-William Wordsworth
Love is patient; love is kind.
Love is not envious or boastful or arrogant or rude.
It does not insist on its own way: it is not irritable or resentful;
it does not rejoice in wrong doing, but rejoices in truth.
Love bears all things, believes all things, hopes all things, endures all things.
And now faith, hope, and love abide,
and the greatest of these is love.
( 1 Corinthians 13)
Leave a Comment »
Comments
2 Responses to "V Is For Verse"
Michelle Mach Says:
April 26th, 2012 at 7:57 pm

I'd forgotten "I wandered lonely as a cloud . . ." That's such a great visual image. Thanks for reminding me!

Angela Says:
April 27th, 2012 at 5:56 am

It truly is. WW is one of my favorite poets.
Leave a Reply