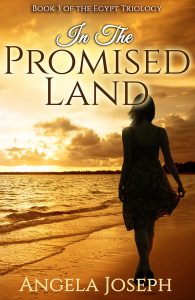 I am still in a state of euphoria following the royal wedding on Saturday, which is why I'm so late writing this post today. I've been viewing all the stunning photos splashed all over the internet and reading the comments—some of which are downright, Pulitzer-prize worthy—and berating myself for not doing some work.
So, here goes. This post is intended for my fellow authors, but readers are welcome to peep over their shoulders to see the reason for some terrible reviews you see on Amazon. When agents and editors reject our work, they usually say that the fault is not with our writing. The story is just not the right fit for them. Yeah, right. And I'm the Duchess of Sussex.
Sometimes, the writing is bad, very bad. Typos, grammatical errors, misspellings, you name it, it's there. Recently, I gave a bad review to a book that was given me in exchange for an honest review, and, truth be told, it contained none of those flaws mentioned above. In fact, the prose was beautiful. Descriptive passages to die for. But that's where it ended for me. Even though the book belonged to a genre I don't read, I was prepared to give it a shot, but try as I did, I couldn't connect with the protagonist, couldn't understand her motive, and most of the time I couldn't understand what was taking place. It was a very difficult read.
I felt badly about giving such a poor rating, but I had to write my honest impression. I was happy to see that some other reviewers gave the book four stars, but it just didn't work for me. So, the next time you get a poor rating, take it with a pinch of salt, as we say. Maybe it wasn't the right choice for the reviewer, or she was distracted by a wedding—hers or someone else's.
You can still pick up a copy of Coming Out of Egypt, book 1 of the Egypt series for just 99c. and In the Wilderness for $2.99. If you haven't joined this newsletter, you are missing out on special offers. So, please sign up on the form below. And look out for In the Promised Land, the third and final book in the series, soon to be on preorder.

Enjoy the video