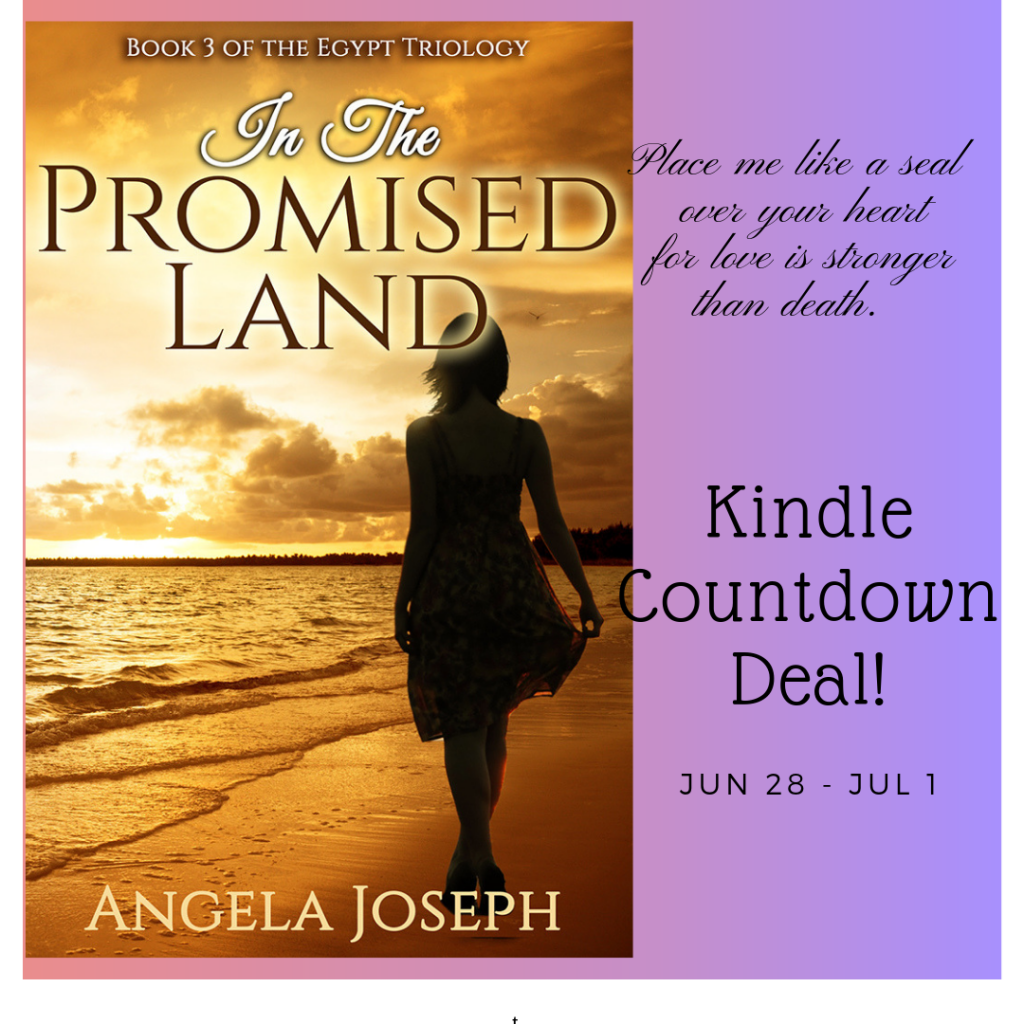 "Where did the time go?" That's a common topic of conversation these days, and one I ask myself almost every day. Before you know it, the kindle-countdown-one-year celebration for In the Promised Land will be over. I hope you took advantage of the deep discounts over these 3 days to get your copy of this captivating novel.
In order to whet your appetite further while there are still a few hours left, I am posting an excerpt that captures one of the scenes written around the true event which forms the backdrop of this novel – the bombing of the police headquarters as a small Muslim group staged a bloody coup in Port-of-Spain, Trinidad.
Excerpt
As he checked his watch, something on the television screen caught his eye. A man resembling Dennis Kallipersad, the evening news anchor, sat at a table. Behind him, stood two men dressed in army uniforms, carrying rifles. Derek frowned. Not one of those bad plays at this time of day. It was just after four. He was about to switch to the other station when the man sitting said in a tremulous voice, "We have suspended regular programming to bring you this report. Trinidad and Tobago television was taken over by the Muslimeen forces of Yasin Aboud Bakr this afternoon around 2.30 p.m. It has been learned that our sister radio station, Radio 610, has been taken over. Muslimeen forces also stormed the Parliament building and bombed the Police Headquarters on St. Vincent Street earlier this afternoon. Motorists are urged to stay away from those areas."
Derek dashed across the room and yanked the bathroom door open. June stood there drying herself, but for the first time her nakedness failed to excite him. He grabbed her by the hand and ran with her back to the bed. Snatching up her clothing, he thrust them at her. "Here, get dressed, quick."
"Honey, my hair —"
"Never mind, you'll fix it in the car."
While she scrambled to get into her clothes, Derek shoved his feet into his socks and shoes, then felt his pocket for his keys. June, clad in underwear, paused, looking at the television. "What's going on? Is that a play?"
"Here. Put on your skirt." He held out the garment, she stepped into it, and he quickly pulled her zipper up.
She reached for her jacket. "What's that about the Parliament?"
Derek turned off the TV. "Here's your jacket, let me help you." He pushed the sleeve over one arm, and she shrugged the other arm through.
"Ready? Let's go." He grabbed her arm while she was still buttoning her jacket.
She twisted free. "Wait. What's the rush?"
"The Muslims have taken over. Come on."

June barely had time to grab her purse before he dragged her by the hand and out through the door.
Everything seemed normal as they got into their car, and Derek wondered if it was some type of hoax. But when they eased into the mainstream of traffic, chaos confronted them. Drivers turned in the middle of the road, passed on the shoulder, cut in and out, showing off their skill in amazing ways.
Derek decided to turn around. Signaling, and not giving the car behind him time to pass, Derek spun the wheel, bringing his bumper right up to the paint of another car. The driver shook his fist and mouthed something, but Derek ignored him, backed up, then zoomed off in the opposite direction. After a half mile they encountered another traffic jam. This time they saw the reason. Police were stopping everyone and checking their identification.
"Oh, boy," Derek muttered, leaning his head back against the head rest.
June switched on the radio. An announcer's voice came through the static. "Motorists are asked to avoid St. Vincent Street where the Police Headquarters building is still smoldering after this afternoon's bombing —"
Derek switched off the radio, cursing under his breath. June's face had gone pale. She stretched out her hand to turn the radio back on, but he growled, "Leave it alone."
"I heard something about Police Headquarters —"
"I said leave it alone." He spoke through clenched teeth, his knuckles white as he gripped the steering. He dared not look at her. He hated speaking to her like that especially after the lovely time they had just had, but he was scared as he'd never been in his life. His father worked at Police Headquarters.
So, I won't hold you up any longer. Get your copy of In the Promised Land while the price is still $2.99.