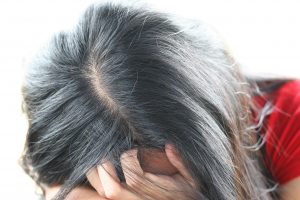 When I began writing Coming Out of Egypt sixteen years ago, I never dreamed that sexual assault, the book's subject matter, would be so much in the news today. But it is, and women from all walks of life are coming forward to tell their stories and they are inspiring others to do so. Does that mean that sexual assault will go away completely? I don't thinks so, but it may deter some would-be perpetrators from carrying out these vicious acts.
Coming Out of Egypt is set in the 1980s, a time when such things were only whispered about. The protagonist is seventeen-year-old Marva who, along with her younger sister June, was sexually abused by their father. As with most sexual assault victims, the girls were too ashamed to tell anyone what they were being subjected to. One night, unable to take it anymore, Marva killed her father. This is where the story begins.
I am still amazed at the timeliness of this story and I think you will be too. Also, the psychological traits displayed by sexual abuse victims are well portrayed in these characters. But despite the disturbing subject matter, there is much light-hearted content to balance those agonizing moments:
June and her penchant for attracting boys; the passionate romance between Cicely and David; the vivid descriptions of the exotic setting and most of all, the redemptive message that unfolds as a flower (according to one reviewer) throughout the book.
Here is what some reviewers are saying about Coming Out of Egypt:
Solid book. Well written. Important topic. Engaging characters – CM
Coming Out of Egypt is a story of survival that grips your attention from beginning to end.- Eunice Matchett
The story of abuse in any form is hard to read, but more, when it is incest by a trusted parent. Who do you turn to when there is no one to turn to when a relationship goes wrong? God! This story shows what it looks like when the trust in a relationship is gone and there is no one to whom you can turn. Through many different relationships and through many different eyes we see how this walk looks and possibly feels. We are never alone or forsaken. – Titagee
If you would like to judge for yourself if what these readers said is true, why don't you get a copy for yourself? Just click on the image below.
Leave a Comment »
Comments
Leave a Reply