Why am I posting about National Breast Cancer Awareness Month on a writing blog? The main reason is that October is the month set aside to bring awareness to this prevalent illness and to remember those who are struggling with or have lost the struggle with the disease.
The other reason though is that one of the main characters in my newest release Love, Lies, and Grace has breast cancer and I thought that presenting her struggle in the form of a novel might bring greater awareness and hope to someone who is dealing with the disease. If you or someone close to you has or has had breast cancer, my heart goes out to you.
In no way do I wish to make light of breast cancer. As someone who was diagnosed with kidney cancer a couple years ago and, thank God, is now in remission, I know the shock and fear the word cancer can bring to your mind. Also, after working in the health field for many years, I tend to incorporate some of the knowledge I've gained by including health topics in my novels.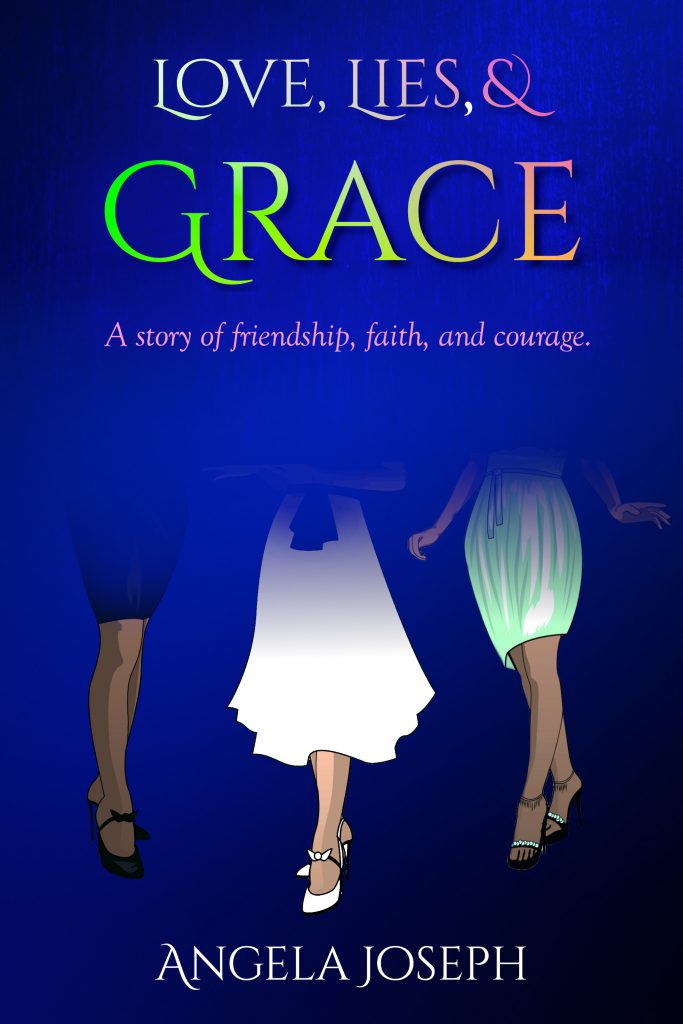 In Love, Lies, and Grace, Milli is a young, white woman in her early thirties, separated from her husband and has a young son. Could anything be more devastating to discover that you have cancer and don't have the support of your husband? Fortunately for Milli, she has the unwavering friendship of two great friends.
When you read Love, Lies, and Grace, you will see some of the symptoms Milli has to deal with, the treatments she has to undergo and her reaction to all these issues, like losing her breast, for example. This is a novel with a happy ending, so I tried to tone down her suffering as much as possible and make things work out well for Milli in the end.
If you have not yet read the book, I encourage you to get a copy during this Breast Cancer Awareness Month, read it and share it with someone you think can benefit from it. With your help, I will be able to donate a generous sum toward breast cancer research this year.
Here are some excerpts from Love, Lies, and Grace :
Milli stepped out of the tub and dried herself carefully, studying her reflection in the mirror. Although she'd lost weight, her left breast seemed bigger than the right. Disgusted, she turned away from the sight.
She would have a blood test first thing tomorrow then she would meet with her doctor to discuss the results of her biopsy and her treatment options. Cancer treatment. Was she ready?
On the way home, Milli tried to analyze her feelings. Was it relief now that she was finally facing her illness, or was it comfort from knowing she had people around her who cared? She wasn't surprised at the answer that came out of her mouth when Miss Grace asked, "How do you feel, dear?"
"Relieved."
Miss Grace squeezed her hand. "I'm glad."
"A lot of it has to do with you being there helping me ask the right questions."
The woman nodded. "Do you feel scared at all?"
Milli thought for a moment. "Maybe a little. I think it's only normal, don't you?"
"Of course. I would be scared."
"But after hearing that the cancer is not the very fast-growing one and that many people are surviving breast cancer, I feel encouraged."
"That's good. When are you going back to work?"
"Tomorrow. I'll work until … if I have to have surgery. My boss is very understanding."
"Joe's a great guy." She braked at the light then continued, "If you can find the time, you should join a support group."
"I thought that was for after the surgery."
"They work just as well before too. I can give you the number for one I know of. I heard good things about them."
"I'll do anything you recommend."
For more about Milli and her friends, get your copy of Love, Lies, and Grace here.
If you enjoyed this post and want to read more like it, please sign up in the box below.
If you love books and love wearing t-shirts then you may love to add one of these to your wardrobe.
Leave a Comment »
Comments
Leave a Reply