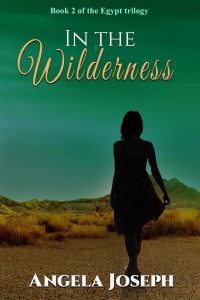 Tomorrow is the day. If you've been following my posts, you will know that tomorrow 8/17 is the day In the Wilderness makes its grand entrance on the world stage. I am excited to say the least. This book follows on the heels of Coming Out of Egypt which received a five-star rating from Reader's Favorite and other reviewers. I expect ITW to do just as well. And because I want you to be able to get your hands on this book with little expense, I'm making it available at the same preorder price of 99c. Aren't I sweet?
Before you click on that link, here's a one-line premise of In the Wilderness:
A young woman, torn by guilt over her secret crime, chooses suicide in order to protect her sister from shame.

Now here's a little snippet to whet your appetite even more:
Marva's fingers twisted the end of the sheet. June's words made sense. Why spoil things for everybody? Because she wanted to be a martyr?
She lay down and pulled up the sheet. "You're right, Junie. Please turn off the light."
June hesitated. "Promise me you'll stop worrying."
Marva smiled. What a sweet child she was. "I promise."
The light went off and June settled quietly next to her. Long after her snores confirmed that she was asleep, Marva lay mulling over what was the best way to make her confession. She could not bear the guilt any longer. She had to tell someone that she was the person who had killed her father.
Want to know what follows?  GET IT NOW
Leave a Comment »
Comments
Leave a Reply