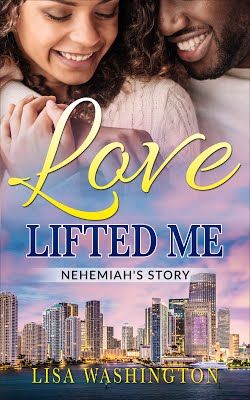 Contemporary Christian Fiction
Date Published:
June 11th
Danger lurks around every corner for career military man and government, secret operative Nehemiah Bolden. When he continues to have nightmares of an assignment gone wrong, he decides it is time to retire from the military and find another career path. Just one thing stopping him, a ghost from his past.
Nehemiah meets an attractive woman while on vacation and has an overwhelming need to protect her. He soon discovers that meeting her is more than a coincidence. Over the years, he has kept her safe but now their pasts may put their lives in jeopardy again. They need to both trust in a love like no other.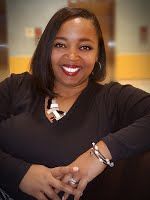 Lisa Washington is a Contemporary Christian Fiction author and a serial entrepreneur. She is the co-founder of the Washington Way LLC, which is the umbrella company for Washington Way Publishing, Washington Way Travel, Washington Way Financial and Ms. Lisa Weddings.
Her first novel When You Least Expect It received an African American Literary Show Award for Best Christian Fiction. She has also published More Than You Know, which is the second novel of the Faith Series.
Lisa Washington was born and raised in Detroit, Michigan. After serving in the United States Navy, she then went on to obtain a Bachelor of Arts from Wayne State University, an MBA from Averett University and an MFA in creative writing from Butler University.
She now resides in Noblesville, Indiana with her family.
Facebook: @authorlisawashington
Instagram: @authorlisawashington
Novel excerpt:
"Angel, Keep your eyes open. The informant said we'd know him when we see him."
"Copy that, Civic."
Darkness filled the room and smoke seeped from the vents. Someone was trying to make visibility near impossible. Nehemiah switched to his night vision goggles. He was perched just inside of the furnace room in the back of the hotel's ballroom. He counted 22 hostages and four shooters. The smoke was making it difficult for Nehemiah to keep his eyes on the target.
"Angel, come in."
"Go, Civic."
"We have a friendly to your 9 o'clock."
Nehemiah heard her voice before all hell broke loose and shots rang out.
Nehemiah sat straight up in bed, drenched in a full sweat. Like every other night, the terrors woke him up at the same moment in the dream. He relived that tragic event, night after night. Why him? Why her? He always questioned himself. Nothing could change the past, but the dreams continued to come.
Like clockwork, he went into the kitchen of his one-bedroom apartment in Portsmouth, VA and grabbed a beer from the refrigerator. He sat in front of his television, but never turned it on. Nehemiah wanted to close his eyes, but every time he did, he saw her face, her eyes, and her blood.
Draining the contents of the bottle, he went back into his bedroom and sat on the edge of the bed. Face to palms, he sat there for a few minutes, feeling weary.
"Come back to bed. It's cold under these sheets," a soft feminine voice said.
Nehemiah needed to stop this philandering he was doing. His actions went against every principle and every value he was raised with.
"I'll be right there," he responded.
What was her name? He couldn't remember her name or where he met her. Yeah, it was time to change his lifestyle.
Leave a Comment »
Comments
One Response to "Love Lifted Me – Novel Excerpt"
RABT BOOK TOURS AND PR Says:
June 20th, 2019 at 8:51 am

thanks for hosting
Leave a Reply