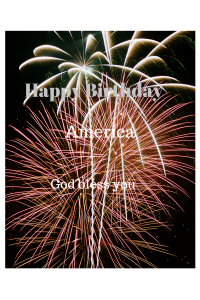 I just want to wish you and yours a safe, happy and satisfying Fourth of July. As you celebrate with family and friends, take a moment to reflect on what makes this country great. Courageous men and women, boundless blessings from our Creator and – books. I couldn't help throwing that in because I love books. I can't imagine a world without them. So today, I salute my fellow writers and readers everywhere. After you've swallowed that last piece of barbecue and said good-bye to your last guest, make a little time to curl up with a good book. es
Here are two suggestions: Coming Out of Egypt – Book 1 in the Egypt series – a story of a beautiful young woman trying to rise above her crime and forge a new life for herself and her sister. You will read about her teacher who believes in her, her childhood friend who loves her, and a detective who wants to arrest her. Get it here.
In the Wilderness – Book 2 – Marva has to decide. Should she kill herself to avoid going to prison and shaming her sister? Preorder now.
Leave a Comment »
Comments
Leave a Reply