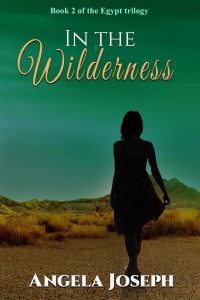 The statistics are overwhelming, the facts disturbing, the reality frightening. What am I talking about? I'm talking about child sexual abuse – a topic that is whispered about at best, shunned at worst.
Look at some of these statistics: provided by Darkness to Light
One in ten children will be sexually abused before the age of eighteen. Notice I said children – boys are as much at risk as girls are.
90% of child sexual abuse victims know their abuser.
Child sexual abuse increases the chances of a child dropping out of school.
Only 4 – 8% of reports of child sexual abuse are fabricated.
Use of alcohol and drugs can be indicators of child abuse
However, there is hope. Parents, teachers, pastors, everyone needs to be able to recognize the signs of sexual abuse in their charges and know what to do when they see these signs. That is why I wrote this novel Coming Out of Egypt: to create an awareness of what still remains hidden in too many instances and grows in the dark like a fungus until it has spread and poisoned the whole system.
Why a novel? Why not a self-help, non- fiction book? Because many victims may shun the idea of reading a book that puts them under a microscope and makes them feel like a statistic. A novel like Coming Out of Egypt presents fully- fleshed out characters with whom the reader can identify and who can help her understand why she feels and acts the way she does.
The story inspires hope. At the beginning of the story, the characters' situation appears hopeless. Marva and her sister are orphans. Their mother died a year before the story began, and now their father is dead, and they are trying to cover their tracks and elude the police. They have little money and dare not tell the only relative they know that Marva just killed their father while trying to protect June from his abuse.
The journey out of Egypt is fraught with difficulties and trials, but by the end of the story, Marva has a job, June is in school and they are pretty well settled. But Marva's crime still hangs like a noose over her head. Will she find the love and forgiveness she craves or the punishment she deserves?
Want to know more about the story? Sign up on the form below to receive a free preview and other updates. I know you will be blessed.
Now on preorder for just .99c until it is released: In The Wilderness, the second book in the Egypt trilogy. See what happens to Marva and June after they have "come out of Egypt."
https://www.amazon.com/dp/B072WB8N25
Leave a Comment »
Comments
Leave a Reply