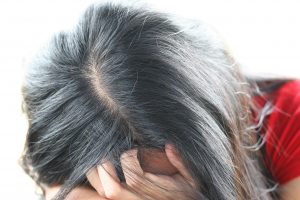 As more and more women come forward to reveal their unfortunate sexual harassment experiences, the cliché the more things change, the more they seem the same comes to my mind.
Sexual harassment, sexual abuse, sexual assault, whatever name you choose to call it by has been around since the beginning of time, since men realized that they are physically stronger than their female gender, and mistakenly thought that gives them the right to exert their power over her. But despite all the hue and cry that is taking place over the airwaves these days, I don't expect sexual abuse to go away any time soon.
When I began writing Coming Out of Egypt, which revolves around the theme of child sexual abuse, I thought it was a rare topic – at least here in America. Still, I felt moved to re-write the stories of two young girls who I knew many years ago as a teacher in Egypt Village, Trinidad. It was rumored that these children were being abused by their father, and the laws being what they were, or were not, nothing was done about it. I left that school not knowing what became of them.
So, here I am, years later, having written a series on sexual abuse survivors, seeing my stories played out before my eyes. Decades later, victims of sexual harassment still weep when they recall their harrowing experiences. In book 1, Coming Out of Egypt, Marva the protagonist and her younger sister June are victims of sexual abuse. One night, unable to bear the thought of her younger sister being molested by her father, Marva kills him.
This sets off a snowball effect of delinquent behavior by both girls. In the midst of all this, Marva's former teacher, Cicely, intervenes and saves the girls from certain doom. In the end, they become Christians and begin to feel better about themselves. However, Marva knows that one day she will have to pay the price for her rash behavior. When will the axe fall? You will have to get the second book In The Wilderness to find out.
If you prefer to read about heiresses in dungeons, cowboys and cowgirls, aliens and devils, then look elsewhere. But if you enjoy women's fiction that focuses on social issues and real life events that touch all of us, Coming Out of Egypt is the book for you. If you enjoy learning about exotic cultures, with an element of sweet, breathtaking romance, then Coming Out of Egypt is the book for you. If you want to learn more about the power of redemption to change lives, then this book is for you. Coming Out of Egypt received a five-star rating from Readers' Favorite and 4.5 stars from other readers.
Right now, Coming Out of Egypt is just .99c on kindle, but if you prefer print, you can get it here. If you would like an autographed copy, just email me and I'll tell you how you can get it. Until next time, remember, "Strive not to be a success, but rather to be of value." –Albert Einstein