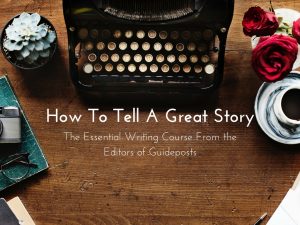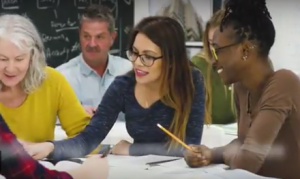 Have you ever thought about taking a writing course? Or, maybe sending something you have written to a publishing house and having it accepted? Well, now you can enroll in The Guidepost Writing Course and make your dreams a reality. This writing course, titled "How to tell a Great Story," is a two-hour self-paced class designed to teach you how to write your own story or memoir that you can share with friends, family or even have published on a website or in a local or national publication.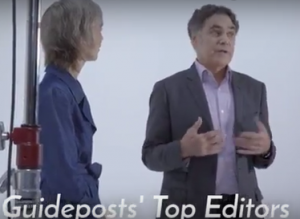 The class is taught by master storytellers from Guideposts, using a formula that has worked for Guideposts for over 70 years. The course consists of twelve video lessons and comes with a 30-day money back guarantee.
You can learn more about the course by clicking on this link: https://guideposts-academy.thinkific.com/courses/how-to-tell-a-great-story
Here is what others are saying about the course:
Guideposts Academy 5 Stars
By Patricia Parish
July 8th, 2018
This course an incredible opportunity for me. No university could have done better. So much for so little money. I thank you all so very much. Will be sending something to you all regularly even if all I get is rejections! So grateful for the helpful information, I am tearing up as I write this. Patricia (Pat) Parish, Blessings to the teachers and all your personnel.
Rating: 5 of 5
Quick Course that is Very Helpful
By Barbara Litchfield
April 30th, 2018
Thus course is excellent! The short recorded sessions with Edward, Rick, Colleen, Jim, and Amy, were full of helpful information for writers in any genre. The workbook download helped me with note taking and reinforced the learning. I also am grateful that I can retake the course whenever I need a refresher. It is definitely worth $24.99.
You can find more reviews here: https://guideposts-academy.thinkific.com/pages/course-reviews?p=1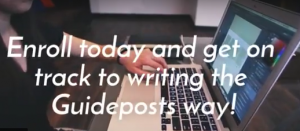 If you want to be like these people and receive this tuition for a minimal cost, then click on the image below and enroll today.