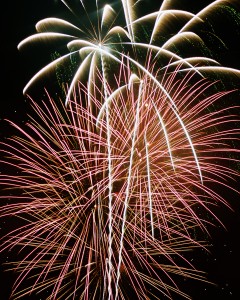 Tomorrow is the anniversary of our nation's independence. Fourth of July is one of the most popular holidays here in the US, and many people have the day off from work. That means barbecues, trips to the beach or some other hangout venue, and of course, fireworks when the sun goes down. If you are like me, you would take advantage of the time off to catch up on some reading.
Let me recommend a book that is sure to become a summer reading favorite. It's my first novel Coming Out Of Egypt which I've written about before. This is a clean, compelling read about two sisters trying to forge a new life for themselves while trying to put their abusive past behind them. It's a story that combines romance, suspense and redemption in a way that will leave a lasting impression on the reader. There is no cussing or swearing and no sex, but trust me, you won't want to put it down.
So today, I have a special reason for bringing this book to your attention. I'm running a special promo until Tuesday. You can get Coming Out Of Egypt on Amazon kindle during this special promotional period for just 99c. Or you can download it for FREE on Kindle Unlimited. Just click on the image below.
Happy reading and Happy Fourth!