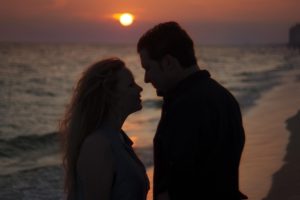 In my last post, I wrote that Coming Out of Egypt, the first book in my Egypt series, has no graphic sexual content and no bloody, gory scenes. However, it does begin just after a murder has taken place. So, you say, no blood and sex, then why should I read it? Glad you asked.
Romance.
You like that, don't you? Well, Coming Out of Egypt is full of romance. The sweet kind. The kind that makes you think of a knight in shining armor rushing to rescue a damsel in distress. No, not really. It's not a historical romance, but it has enough passion and sexual tension between the characters to make your toes curl and keep you turning the pages. I am not the only author who likes reading and writing clean romance. I just came across this site  that lists some really good clean romances that I want to check out and you may want to as well.
Here's an excerpt of a love scene from Coming Out of Egypt between two main characters, Cicely and David.
Love was heavenly.

Despite his busy schedule, he managed to squeeze in a day with them in Toco. They spent it swimming and snorkeling in the sparkling, cool waters of the north coast. When it was time for him to leave for the long drive back to the south, Cicely thought her heart would split with worry. The road was lonely, narrow and winding with steep precipices on either side. Was he sure he could manage alone? Did he have his firearm? Could he radio for help if necessary? He assured her he would be all right. He'd driven all by himself to come, he would be safe. Standing under a spreading almond tree, the wind whipping her hair, she made him promise he would break his journey by spending the night at his mother's house.
He wrapped his arms around her. "I promise. I'll call you as soon as I get to Mom's house."
"What time will you be there?"
He checked his watch. "Around seven-thirty." He buried his face in her hair. "God, how I wish I could take you with me."
She glanced toward the beach house. The others were getting ready for dinner. They wouldn't miss her until they sat down to eat. But no, she was a grown woman. With an effort, she put a hand on his chest. "Just a couple more days."
She watched him go, tears welling up in her eyes and running down her face, as salty as the ocean breeze that fanned her skin. He got into the car, started it and waved. She waved back and kept on waving until the little orange bug was out of sight. It was now six. An hour and a half of agony and two more days of loneliness until she returned home. Could there be pain in heaven?
This is love between a mature man and woman. Next time, I'll show you another type of love – between a much younger couple – the protagonist and her love interest.
Leave a comment below, share this post with your friends and grab yourself a copy of the book free on Kindle Unlimited, or you can buy it on Kindle at https://www.amazon.com/dp/B01FNJ5EIU
And don't forget to sign up for my blog where you can receive updates on my other books and giveaways.