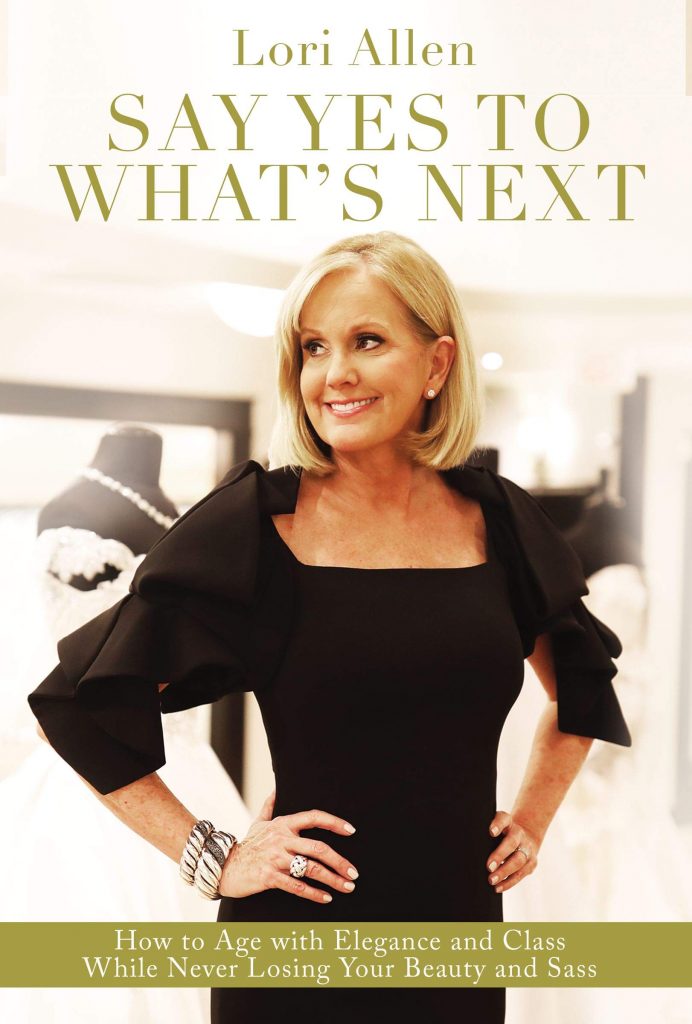 If you are still planning your Christmas shopping, here's a good gift idea for the women on your list– Say Yes To What's Next, written by Lori Allen, is a book that helps women, young and old, gain the confidence to make decisions and deal with the unexpected.
In case you don't know who Lori Allen is, she is the owner of one of the biggest and busiest bridal mega-salons in the country, Atlanta's Bridals by Lori. But she's also a wife, mother, grandmother, and breast cancer survivor.
Say Yes to What's Next is a life makeover and therapy session from a relatable you-can-and-you-should-do-this straight-shooter as Lori helps women shape their own futures with confidence, style, and sass.
You can purchase your copy here: https://www.thomasnelson.com/p/say-yes-to-whats-next/