From the far-flung reaches of South Africa to the sun-kissed shores of South Carolina, USA, author Muriel Gill takes us on a heart-warming journey of family dynamics, second chances and the power of redemption. Scared Courage begins with Neo, the black South African wife of a wealthy European businessman, discovering that her husband has amassed his wealth through illegal and criminal means.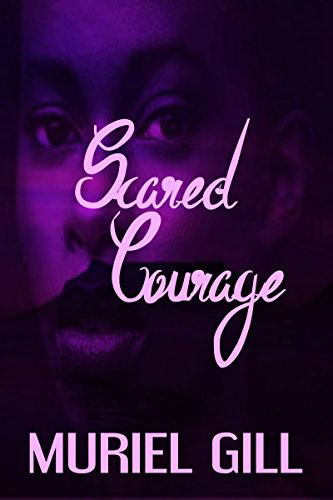 This discovery so disturbs Neo she divorces her husband and returns to live with her mother in the poorer neighborhood in which she grew up. At first, she can only speak to her children on the phone but later she has them on weekends.
Eventually, Neo plucks up her courage and tells the police everything she knows about her husband's activities. Gregory, Neo's husband, is not a man to be trifled with. He plots to kill her, but his daughter is the one who meets with the accident he'd arranged. Fortunately, the girl survives. With the help of the police, Neo and her children flee South Africa and build a new life for themselves in the United States.
The characters in Scared Courage are well developed, but Neo is a shining example of what every single mother ought to be. Firm, but loving, gentle and patient, she guides her children into making the transition from a life of opulence to one of barely getting by.
Although the family faces some challenges adjusting to their new life, I sometimes felt that everything happened too easily for them. I think some descriptive passages, especially of places in Africa, would have made the story come alive to us. Also, the author's overuse of repetitions tended to draw me out of the narrative at times. But overall, I enjoyed the story and was very touched by the ending.
Scared Courage was published by Pizazz Publishing and is available from Amazon at https://www.amazon.com/Scared-Courage-Muriel-Gill-ebook/dp/B01IEZ6NDK/ref=sr_1_1?keywords=Scared+courage+muriel+gill&qid=1559042703&s=books&sr=1-1