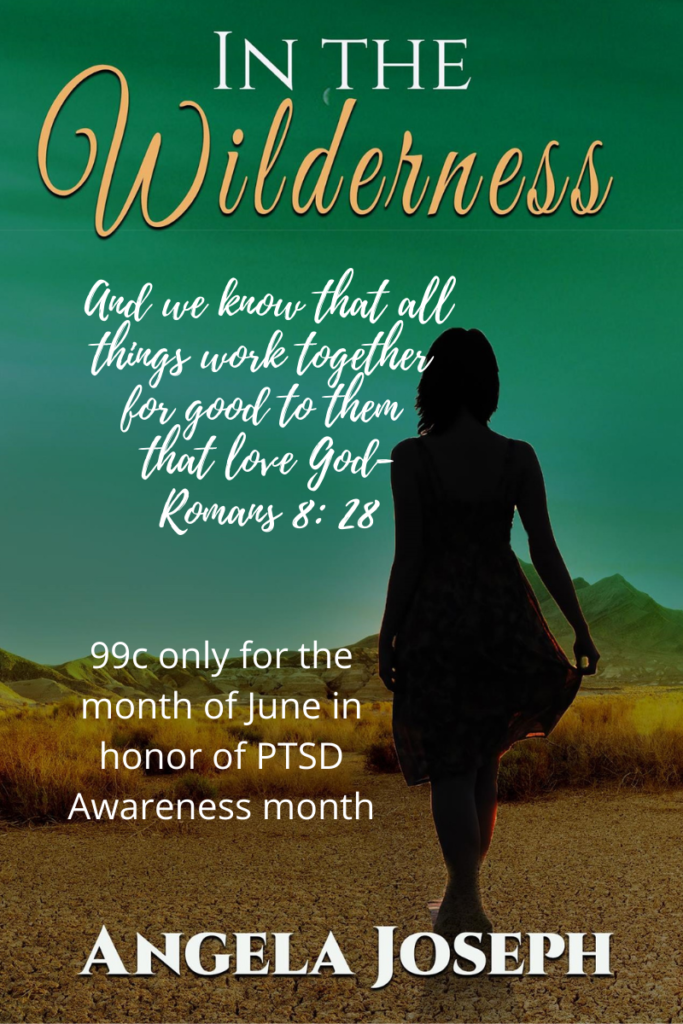 You may be wondering what the headline above has to do with books and writing—which is the focus of this website. Actually, it has a lot to do with one of my books, In the Wilderness, book 2 of the Egypt trilogy.
But before I tell you the connection between In the Wilderness and PTSD, let me explain a little about what PTSD is. According to the US Department of Veterans Affairs, PTSD (post traumatic stress disorder)
"is a mental health problem that some people develop after experiencing or witnessing a life-threatening event, like combat, a natural disaster, a car accident, or sexual assault. During this kind of event, you may not have any control over what's happening, and you may feel very afraid. Anyone who has gone through something like this can develop PTSD."
The report goes on to say that "PTSD is also more common after certain types of trauma, like combat and sexual assault." If you have read Coming Out of Egypt, the first book in the series, you would know that Marva, the protagonist, and her sister June both experienced sexual abuse. The psychological effects of this abuse carried over into the characters' lives in the second book, however Marva's were more intense. When you read the book you will see why.
Without giving away too much of the story, I will tell you that Marva exhibited some of the related problems mentioned in the VA article: anger, depression, traumatic brain injury, suicide, avoidance, mistrust, and a lot more.
As a therapist who worked in behavioral health, I observed first hand the symptoms of PTSD in some of my patients. I can tell you that my heart went out to them, and with the rest of the team, I did my best to help them return to living a normal life — one without fear and mistrust and all the other symptoms they were experiencing. Many of them left the hospital feeling much better.
If you or someone you know suffers from PTSD, I'm here to tell you there is hope. There are many treatment options available; all you have to do is to recognize you need help, then speak to your doctor who will refer you to the right place. Surround yourself with people who are supportive. They may not always understand what you are going through, but that's okay. Talking to others about your experience and reading books like In the Wilderness will also help.
Bear in mind that In the Wilderness is not a treatment book. It is fiction that is based on the life of the main character who suffered from PTSD; therefore, all of the content is not the mirror image of what PTSD is. I have layered scenes of romance, family matters, and the healing journey of faith against the backdrop of an exotic Caribbean setting for your information, entertainment, and inspiration.
If you would like to get a copy of this book, I encourage you to get it now while it is at the low discount price of 99c.