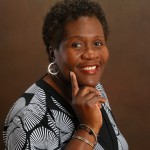 Here is an interview that I did for Book Buzzr. It's a good way of getting some exposure for yourself and your book. Enjoy!
Could you tell us a little bit about yourself?
I am a writer of fiction and non-fiction, which includes freelance writing of articles related to health and wellness. My first short story A Pair of Blue Skates was published in a college magazine. I then went on to win an honorable mention in a nationwide college magazine and to publish other short stories and articles in anthologies and online. I have also written two full-length novels which are not yet published.
Describe your book 'WOMEN FOR ALL SEASONS' in 30 words or less.
Women For All Seasons uses some of the stories of women from the Bible to show the importance of trusting God in every season of your life.
What was the hardest part of writing your book?
Apart from finding the time to write, I would say it was making sure that all the details were accurate for the time period and the culture I was writing about. Even though most of the content came from the Bible, I added details to make the stories read like fiction, therefore I had to make sure that all the information was relevant.
What books have had the greatest influence on you?
The Bible, first and foremost, then I would say Maximizing the Moment by Bishop TD Jakes, The Shack by Wm. P. Young, Lord of the Rings by Tolkien, Pride and Prejudice by Jane Austen, The Kite Runner by Khaled Hosseini, The Bluest Eyes by Toni Morrison and so many more.
Briefly share with us what you do to market your book?
I make use of social media like Facebook, Twitter and Linked In and I feature it on my blogs and on Freado. I have also done book signings and a blog talk radio interview.
How do you spend your time when you are not writing?
I work full time as an occupational therapist, so I spend more time working than I do writing, which leaves very little time for anything else. However, I do enjoy taking long walks when I have the time.
What are you working on next?
Right now I'm working on a Christian novel about three women who live together, but they are keeping secrets from each other. And like the Bible says, whatever is hidden does come to light. I am also working on a short story which I plan to enter in a competition.