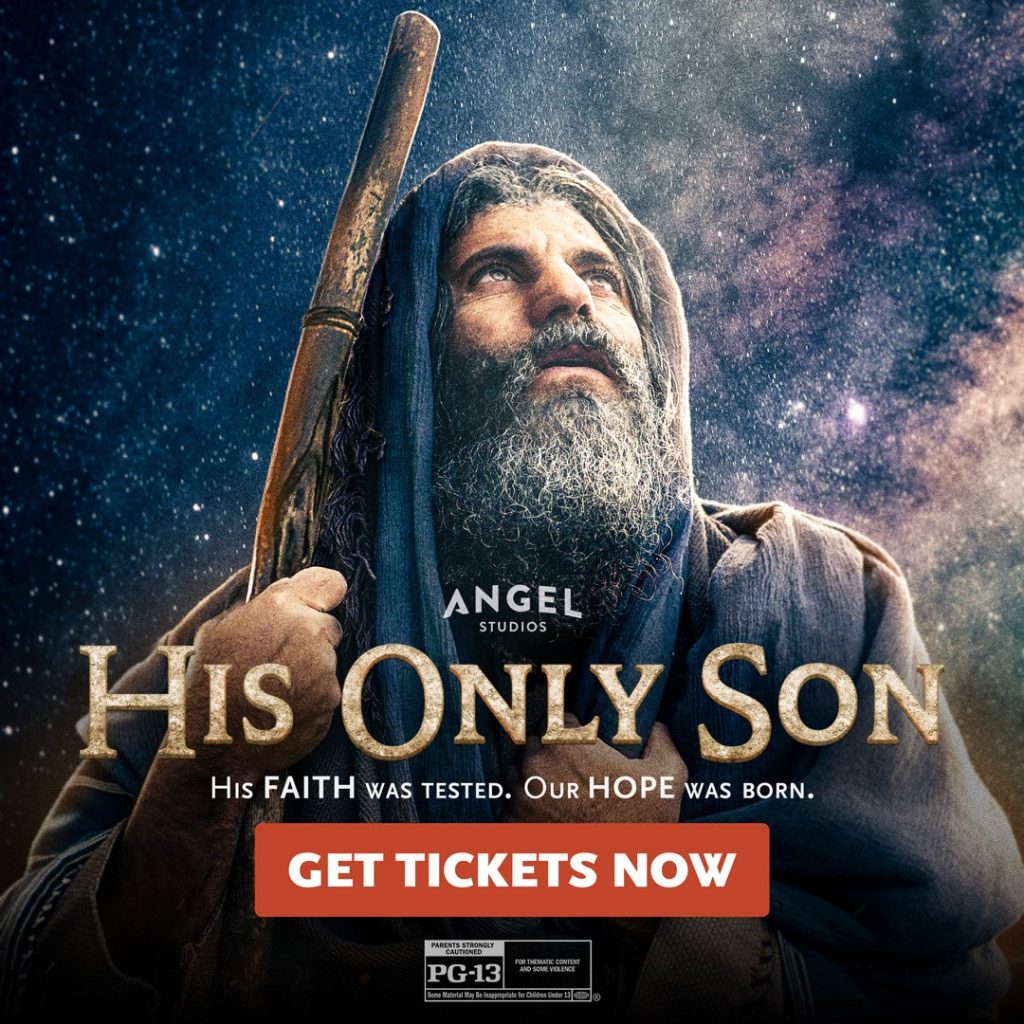 Info about His Only Son and Angel Studios: invest.Angel.com/son
Release Date: March 31st, 2023
Run Time: 96 minutes
Rating: PG-13 (thematic elements)
Tagline: His Faith Was Tested. Our Hope Was Born.
His Only Son is an independent film made by Angel Studios on a shoestring budget of less than $250,000. It was initially set to premiere in around 600 theaters but thanks to a crowdfund that raised over 1,235,000 in under a week and overwhelmingly positive reviews from audience members, it's now showing in 1,200 theaters and counting.
His Only Son recounts one of the most controversial moments in the Old Testament—when Abraham was commanded by God to sacrifice his son Isaac on the mountain of Moriah. While traveling to the place of the sacrifice, alongside Isaac and two servants, Abraham is flooded with vivid memories from the years he and Sarah spent longing for the son they were promised—the son he must now lay upon the altar.
This is one of the most impactful Easter films in a generation.
A few things about His Only Son you might like to know:
The sacrifice of Abraham and Isaac parallels the sacrifice of Christ on the cross
The location where Abraham was willing to sacrifice Isaac, Mount Moriah, is also believed to be the same location where the Temple in Jerusalem was built, where Christ was later crucified.
Angel Studios has produced several titles through crowdfunding, including The Chosen—whose episodes have been viewed over 420 million times—Dry Bar Comedy, The Wingfeather Saga, and The Tuttle Twins.
This beautiful movie has already been made, but is set to be released theatrically during the 2023 Easter season, beginning March 31.
Tickets are selling fast. To see His Only Son in theaters this Easter, purchase your tickets now at https://bit.ly/hisonlysonfg
GIVEAWAY – https://www.blessedfreebies.com/his-only-son-giveaway.html
Film Website: Here
You can follow me on Facebook Instagram Twitter