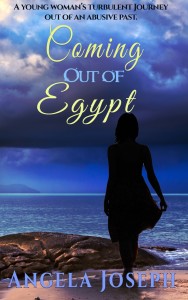 For most of the past year, I have been telling you about my first novel Coming Out of Egypt, book 1 of the Egypt series. If you have read my posts, you may know something about the book by now and some of you may have even purchased a copy (thank you so much!) Now, with Mother's Day right around the corner, I want to make you an irresistible offer. You can now get a copy of Coming Out of Egypt to present to that special woman in your life on Mother's Day.
This book will bring tears of joy and sorrow to every woman's eyes as she reads about two young sisters left without a mother, struggling to put their lives back together after Marva, the older sister, commits a horrible crime. She will fall in love with the handsome detective who has it in his power to arrest Marva for her crime but is forced to recuse himself from the case when he realizes that his lady love has been a victim just like the two sisters, and that sexual abuse is ugly in all its forms. She will sigh and shake her head at the impetuousness and folly of youth and remember her days when she made similar mistakes.
Set in the exotic island of Trinidad, Coming Out of Egypt is a timely book with a universal message. And now you can get it in paperback, complete with swag - tote bag, bandana, bookmark and pen - but don't wait, this offer will not last very long.