Interesting title, isn't it? I'm sure it will hook you the way it did me, but this book by Penn and Kim Holderness will hook you even more. It asks the same questions many of us ask ourselves: Is our marriage in trouble if we fight all the time? Is it possible to learn how to fight?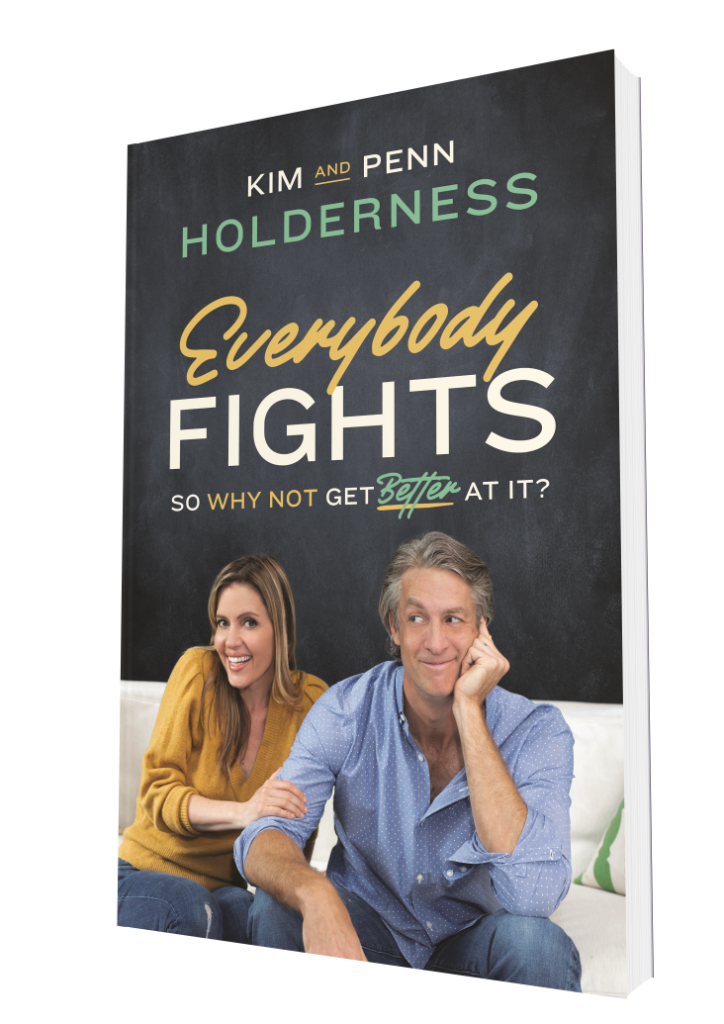 In Everybody Fights, couples will learn how to:
conjure the magic of metacommunication
break free of secret contracts
banish the three Ds—distraction, denial, and delay
carry their own individual baggage while helping each other deal with theirs
Everybody Fights is not only realistic, it's entertaining, enlightening and life-changing (or marriage-changing, if you will.) If you want to learn how to "get better at fighting" and put the spark back into your marriage, I highly recommend you read this book.
You can purchase the book here: http://bit.ly/EverybodyFightsBook
Watch the video to learn more.