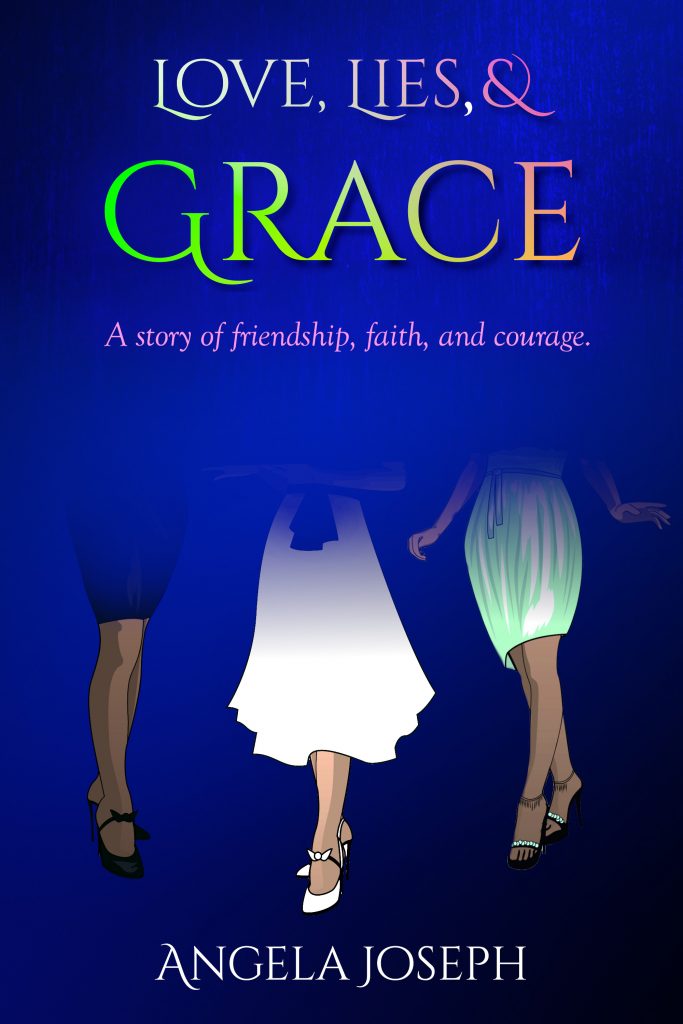 It's finally here. Love, Lies, and Grace, my fourth novel is now on preorder in the Amazon Kindle store. Love, Lies, and Grace is a standalone novel written in the women's fiction genre and tells the story of three friends, Grace, Pat, and Milli who share Grace's home in Stockbridge, Georgia.
Grace is married to Brian, a wealthy banker, who lives in New York. Despite their living arrangement, Grace feels secure in her marriage. Brian is loving and passionate when they are together and lavishes her with expensive gifts, but he has not been home in four years.

Grace is black, Pat is bi-racial, and Milli is white. Grace and Pat are Christians, while Milli "dabbles in other things." Despite these differences and the thorny start to their relationship, the three women find themselves drawn together in ways they never could have imagined. Their late night girl talk over hot chocolate, visits to the mall or the park provide fun and laughter. But on one of these visits, Pat reveals a painful secret she had been carrying for a long time. Grace and Milli rally around her with love and support. Shortly after, Milli too discloses a secret she could no longer keep hidden. Once more, the three friends band together to help Milli through her very difficult time.
Once the crises are over, Grace goes to New York to visit her husband. She is devastated when she discovers that he too has a secret so explosive she can never share it with her friends. She draws strongly on her faith, friends and the courage that helped her through past difficulties.
Reminiscent of the Golden Girls TV series, Love, Lies, and Grace will make you laugh, cry and will reinforce these words from the Bible: "a threefold cord is never easily broken" (Ecclesiastes 4: 12).
If women's fiction is one of your favorite genres, let me encourage you to order your copy of Love, Lies, and Grace today. And after you read it, could you please leave a review on Amazon and Goodreads so other readers can be guided in their buying choices?
Follow me on Facebook Twitter Book Bub and Instagram