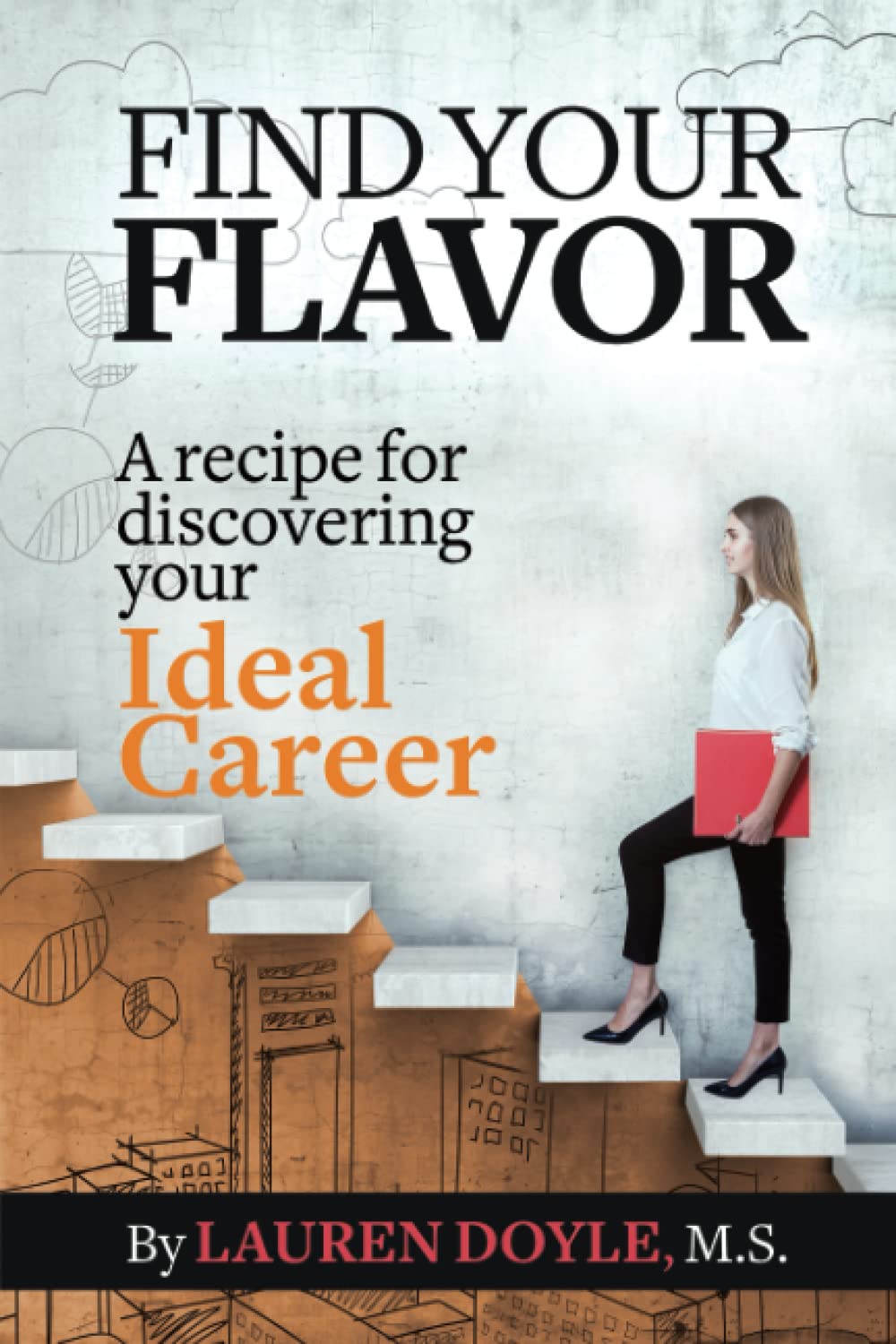 A Recipe for Discovering Your Ideal Career
Nonfiction / Career
Date Published: March 30, 2022
Publisher: ‎Getting Results Inc
What do you want to be when you grow up?
That may have been fun or easy to answer years ago, but for teens and young adults, it's a question that can be disconcerting at best… and sometimes downright frightening now that the question has become real.
Career choice is a huge decision with layers of consequence.
In Find Your Flavor, Lauren Doyle walks readers through the step-by-step process she uses with the young adult clients she works with which include:
Integrating your interests, strengths, and lifestyle desires to create the recipe for the ultimate career success.
The importance of playing, experimenting, and sampling with potential ingredients to be included in your career recipe.
How to distinguish between enduring intrigue v.s. hobby-like interests.
Better understanding and mastering your own mind for more successful life outcomes.
Guidance on how to get your foot in the door (or on the ladder).
Learn to use existing social networks to help you land a position in your chosen field.
She offers specific exercises that help readers put these critical, but often 'invisible' concepts to work to uncover the perfect recipe for choosing the ideal career. Whether you are a teen considering a college major or a young adult about to launch into a professional role, you'll definitely want to read this book and 'find your flavor' that will put you on the path to success and life-long fulfillment.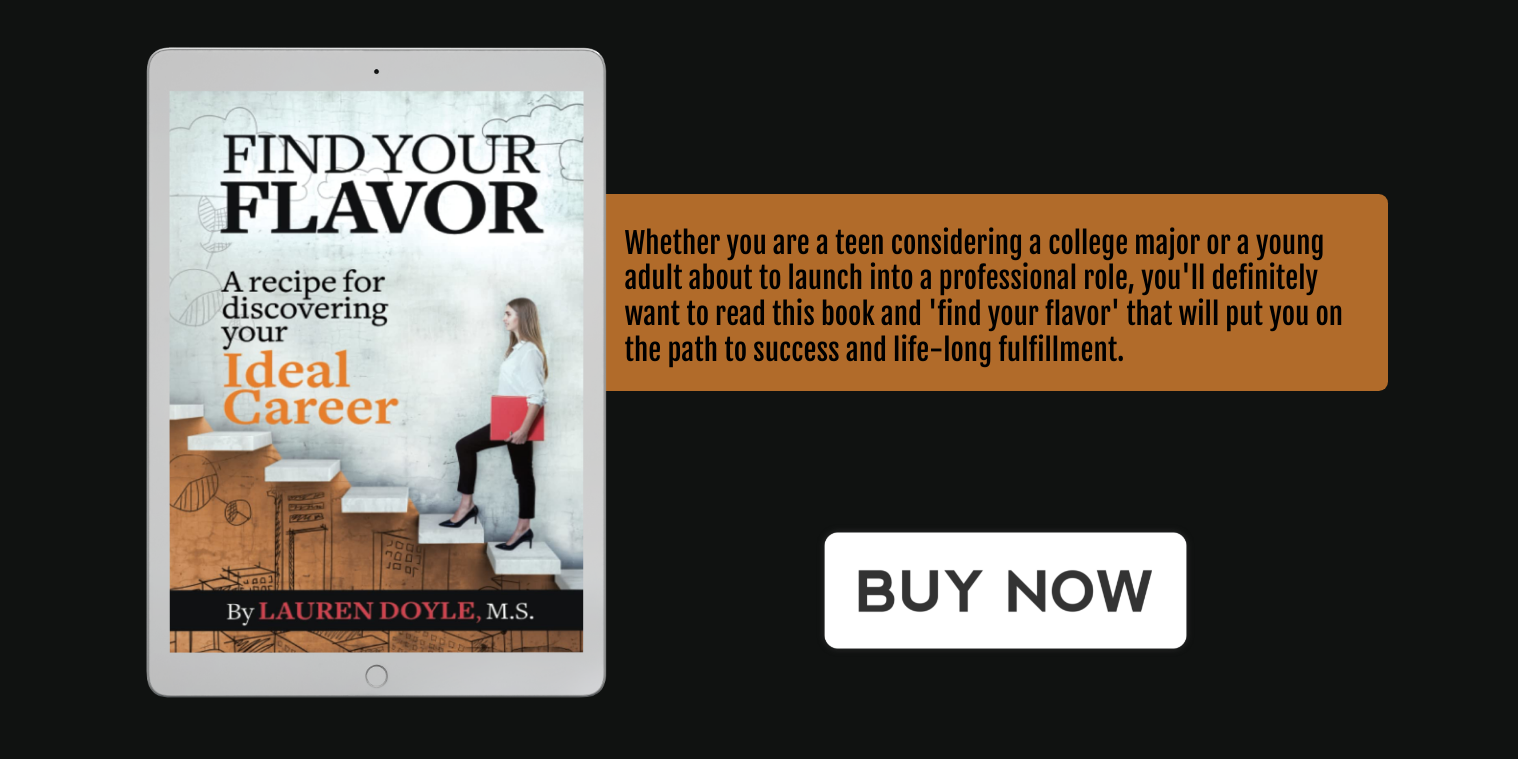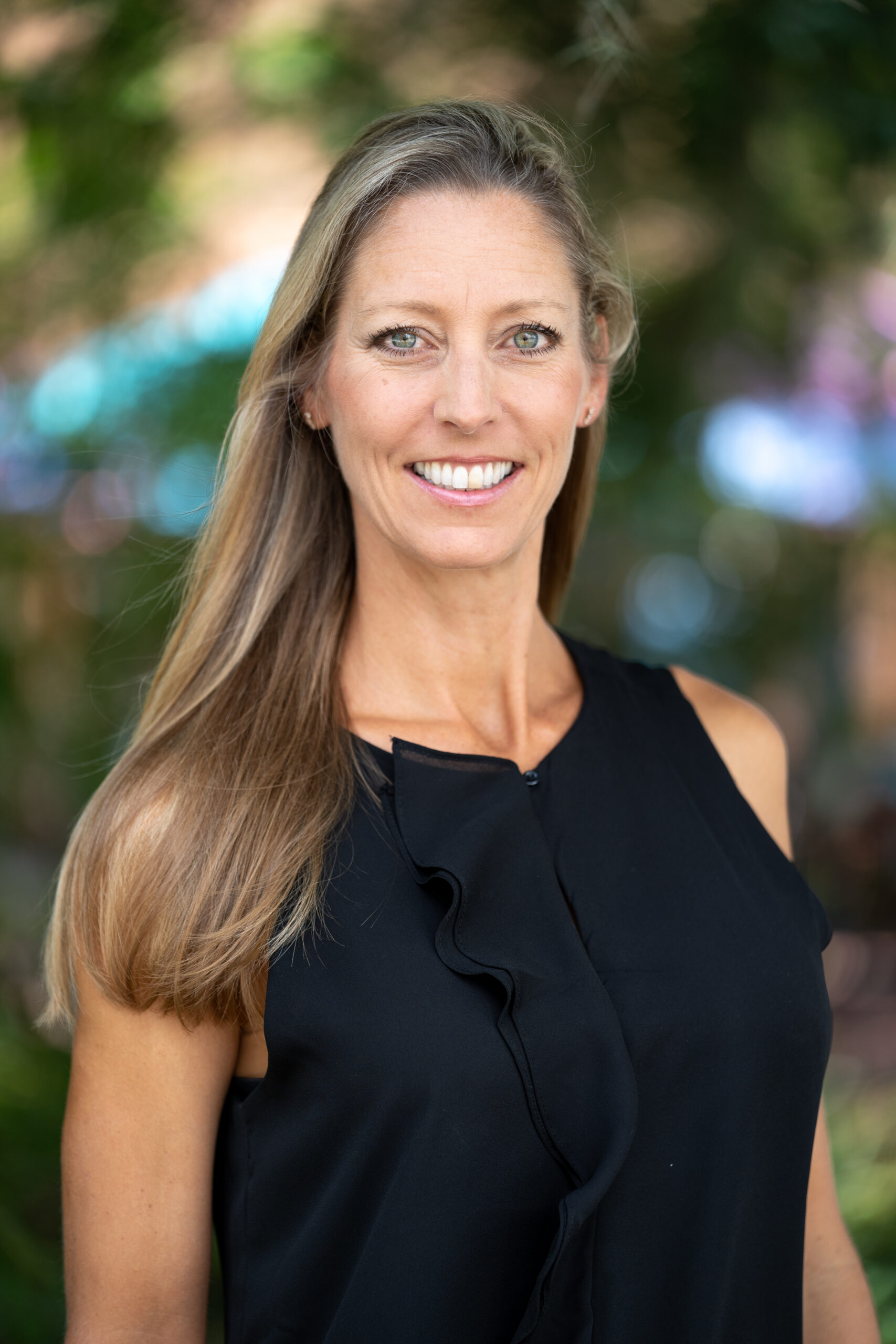 Lauren Doyle has been helping professionals make more money and have more fun the majority of her career as a business coach. Due to the fact that her background is diverse and includes a Master's degree in Marriage and Family Therapy, she has had the opportunity to help many of her clients' adult children navigate the daunting challenge of choosing a career they love and to set them up for untold success. Her skillset is an unusual talent that allows her to connect with this younger population and relate to them through her own personal successes.
This book was written for you because she wanted to codify what has helped her and her clients achieve a life and career by design. Maybe it is her love of puzzles that allow her to help her clients put together the challenging puzzle of choosing a career that will marry each client's unique talent with their enduring passions to cook up the perfect recipe for choosing a rewarding career ideal for them.
Her 'outside the box' thinking she helps her clients and herself live a fulfilling business. She truly practices what she preaches. The concepts she shares has allowed her to: live on the beach in San Diego, become a snowbird in her 30's spending ½ the year on a lake in Michigan and the other ½ in beautiful Sarasota, Florida. She has been able to do this while achieving financial freedom as a result of cooking up her own recipe of creating a national business coaching firm, buying and selling millions of dollars of real estate and being a great Mom and wife.
She sat in your place once and has uncovered the formula that will help you ultimately determine yours. Her practical approach makes her style relatable and the steps easy to implement.
She has a passion for renovating all things to make them better; from countless properties to hundreds of lives and businesses, she seems to have mastered the art of putting the right pieces in place to create the desired experience.
In addition to this book, Ms. Doyle has also written The Hijacker: Overcome Self-sabotaging Behavior, a book that takes a deeper dive into the impact of understanding Human Operating Systems.
With her Psychology and business background gives her a unique perspective that is most helpful in writing the ultimate recipe for career success.
Contact Link
Purchase Link