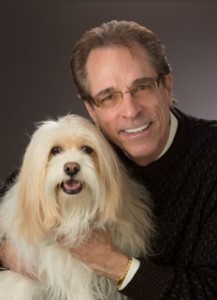 Today, I am pleased to publish this guest post by Dr. Jay D. Roberts, a medical doctor and author of  Break The Chains, a memoir.  If you have ever read any of my blog posts, you know that I'm always encouraging writers, and myself, never to give up on your dreams. Here, Dr. Roberts shows us how he eventually overcame his fears and moved past rejection to achieve his dream.
Enjoy!
It started two decades ago in Palm Springs with my some of my friends – Harold Robbins knew some of my story and told me to write a book. I didn't. A few years later, Sonny Bono told me I needed to tell my story. I didn't. That same year, Sidney Sheldon echoed their sentiments. I still didn't.
How could I? I can't write. English was my least favorite subject in school.
Years later, for some strange reason I thought of my friends years ago encouraging me to write. I'd like to think they were screaming at me from heaven.
So I wrote, a memoir. It was awful. Read like an emotionless scientific paper.
So I stopped.
A couple of years later I thought about writing again. But this time a light bulb had gone off in my head- to become a doctor I had studied hard. To write I needed to do the same.
So I bought books on the craft of writing, lots of them, and read each one, several times.
I wrote and dug deep for the core of my story, as I had learned from my studying.
What I unburied was too painful. So I stopped writing for several months, maybe a year.
I prayed and began to attend writing conferences. At The Taos Summer Writing Conference, God sent me my first writing angel, Minrose. He knew I needed more help, so he blessed me with Julie. I listened to my mentors and applied myself. Wrote and re-wrote. I had entered the world of revisions.
I read a diverse collection of books to see how other authors had applied the art of writing in their stories.
I traveled, went back to the Philippines for forty days and nights (no intent to relate to Moses), to revitalize my senses and enrich my story.
More revisions followed- oh, the torture and necessity of revisions! But nothing compared to the rejections of my queries.
I became numb to being told- "Great story, but not a fit for us at this time."
But I did not expect two cruel rejections.
One was from a senior editor at a major publishing house in NYC who had asked me to bring my manuscript. I can still remember her words, "I will not even touch your manuscript. Even if you could write, which you can't because you are a doctor, nobody will buy your book because you are a nobody."
The other was from an agent at a Christian Writing Conference who wanted to represent me. Her words ripped into my heart. "I'm sorry. I really love your story, but I can't represent you. I didn't realize that you were Catholic. The publishers I deal with will not work with Catholics."
God wasn't through yet. He sent me my third angel, Joan.
More revisions.
Prayers blanketed me from family and friends.
Then one miraculous day, Joan found my book a home with Tate Publishing.
God bless Dr. Richard Tate for believing in my story and all of the staff at Tate for their help in making my book a reality.
I am now learning the necessity of patience during the production process.
I look forward to the day this year that my book will be set out into the world. I pray that all can be set free.
So, here's to all the "nobody writers." Keep your dreams alive, write, rewrite, submit and resubmit. Let no one dowse your flame. Believe and you shall receive!
 Break the Chains can be purchased at

AMAZON / B&N / TATE PUBLISHING
Related articles