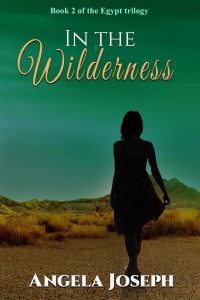 Sometimes when I browse Amazon or other book sites and read blurbs, I realize that there are other books whose subject matter is similar to mine. I have read some of those books, but in all honesty, I don't like reading about child abuse, especially sexual abuse. Really? Then why did you write about it, I can hear you scream. The question is justified, and the answer is simple. I think it's something that needs to be spoken about, exposed, denounced until the world ceases to turn a blind eye to this scourge in our midst. So, I'm not  knocking other novels that portray sexual abuse. They all have their place, although I cannot read graphic details about horrible things done to a child. In this series of articles, I will show you why I think you should read my Egypt series.
First, take a look at the short synopsis:
When Marva accidentally kills her father while trying to protect her younger sister June from him, she anticipates a new beginning far from "Egypt" where they once lived. But her new life is not what she envisioned. The strain of trying to elude the detective who suspects her, cope with her rebellious younger sister and hold down her job in a man's domain drive her to drink. When Cicely, her former teacher, intervenes and leads the girls to Christ, Marva finds some measure of peace, but guilt over her crime and the desire to save June from disgrace force her to contemplate suicide. Fortunately, a serious accident derails her plans, and both Marva and June discover their true calling – to serve God, and others, with all their heart and with all their strength.
In the next post, one reason why you should read the Egypt series:
No graphic scenes of sexual abuse.
Book 2 In the Wilderness is now on preorder for 99c. until 8/17. Get your copy now by clicking https://www.amazon.com/dp/B072WB8N25
If you have not yet read the first book and would like to do so, you can click  here.
And don't forget to sign up below for my monthly newsletter where you can get updates on my books, giveaways and more.