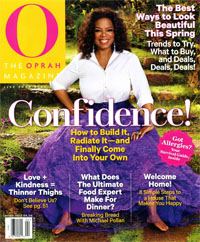 As writers we are always researching to find information that will help us improve our writing skills and market ourselves. There are many good websites for writers, some of which I subscribe to and receive regular updates from them in my mailbox. I have been greatly helped by some of them and thought I would pass on the information to you. I hope the following list will be helpful:
1. American Writers and Artists Inc. (AWAI)
This site offers excellent courses – live as well as virtual – in copywriting, photography, travel writing and freelance writing in general. Once you sign up for one of their courses you get their newsletter with up to date information on their conferences as well as other ways to build your business.
2. Bloggerlinkup.com
If you are looking for ways to link up with other bloggers either by posting to their blogs or having them post to yours, this site is a great way to do so. Through the site you can also request sources for interviews and reviews, announce your giveaways, contests and the like. A great resource for bloggers.
3. BookDaily.com
This is a site I recently came across. On this site writers get to post their profile, the title of their book, a short summary and the first chapter of their book and it is seen by visitors to the site. If you want advanced promotion where your information is sent by email to their subscribers, you pay a fee.
4. Book Buzzr.
What better way to buzz your book than by posting regular tweets to your followers? Book Buzzr allows you to do that and more, and best of all most of it is free. When you use the look inside feature, your readers get to read an excerpt from your book on your site or on Book Buzzr.
5. Funds For Writers
This site is managed by Hope Clark, writer and editor, and features articles on freelance and fiction writing as well as a listing of contests, markets, grants and retreats. It has been listed by Writer's Digest among the 101 best websites for writers.
6. Freelance Writing Jobs
As the name suggests, this site gives a listing of writing jobs, both local and remote. It also gives valuable writing tips and encouragement to writers.
7. Mediabistro.com
No serious freelance writer should be without a membership to this site. In addition to offering some of the best online freelance writing courses available, you can also receive health and dental insurance at reduced premiums, How-to-Pitch articles, tax services and a host of other benefits. The How-to-Pitch articles are one of my favorite features of the site.
8. The Working Writers Club
This is a site where writers get to meet each other virtually, exchange ideas and learn more about the business of freelance writing. I am a member of this group and have benefited greatly from interacting with other members, from the daily hints and tips put out by the coach, Suzanne Lieurance and from the monthly teleclass. This is a good and inexpensive way to learn more about improving yourself as a freelance writer.
9. Writer Beware Blogs
There are so many scams out there nowadays and writers, because they generally operate as solopreneurs, are very vulnerable to these scam artists. This is why you need to visit Writer Beware Blogs to acquaint yourself with the many pitfalls that unsuspecting writers sometimes get themselves into.
10. Writer's Digest
This post would not be complete without a mention of this giant among writers' resources. With articles from top notch agents and experts in the business, writing materials, conferences and contests, Writer's Digest delivers again and again.
So, there you have it. The Top Ten, if you want to call it that. I am sure you have your favorite websites that you frequent. Please drop me a line and let me know, or if any of the above have been especially helpful to you, I would be happy to know.