When I first began plotting Coming Out of Egypt, I read a lot of books by other authors and experts on writing because I wanted to do everything right. Now I know I said in my last post that I'm a pantster and that's true. I didn't outline the story, but it just seemed to pour out of me. However, I wanted to structure it in a way that would grab my readers and hold their interest right up to the last page. I also wanted to incorporate some literary elements that would give depth to the story and make it stand out. You, the reader, may not be aware of them, but they are what lift the story instead of making it flat and boring.
One of the things I picked up from the writing book is the use of motifs. What on earth is that, you are wondering. First, let me tell you what it is not. A motif is not a theme. A theme is the central idea on which the story is based, neither is it a symbol, which might be an object or an idea that appears once. According to this article motifs are "images, ideas, sounds or words that help to explain the central idea of a literary work i.e. theme." Motifs tend to recur throughout the novel.
In Coming Out of Egypt, I have used a few motifs. The weather -rain- is a motif in the book. The other motif is the bandana. When you read the book, you will see that my character's signature piece is a bandana. She covers her hair with it most of the time. It signifies who she is and it supports the theme of the book.
If you are still looking to add to your Christmas gift list or just pick up a good book for your holiday reading, why not get a printed copy of Coming Out of Egypt? This book will captivate your heart and have you thinking about it long after you put it down. But the book is not all you get. You also receive a bandana, a tote bag with the cover design, pen and bookmark, all for fifteen dollars, including postage. If you buy the book online the cost is $12.95 plus postage. So, hurry and place your order to receive it in time for Christmas. Just drop me a line at aquildon@yahoo.com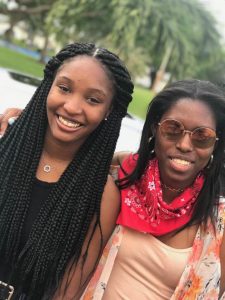 Now I know that some people have a negative view of bandanas, however you don't have to wear one on your head if you don't want to. This young lady posed for me wearing one as a scarf. You can do that or use it in your holiday decorating. I tried a couple ideas that I picked up here and here,I must say I'm really pleased with the effect. I think you will be too once you try them.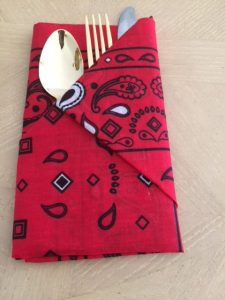 If you don't care for the print version of Coming Out of Egypt, you can simply purchase the kindle version here.
And don't forget to sign up for my newsletter where you can get updates on my books and other offers. Until next time, stay safe and be blessed.