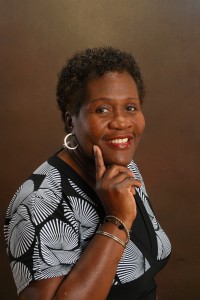 My name is Angela Quildon Joseph and I would love to help you with your writing needs. I am the author of Women For All Seasons, a Christian non-fiction book. I recently completed my first novel, Coming Out of Egypt, a Christian romance and am currently working on In The Wilderness, the second in the series.
If you are a business person who wants to improve the way you communicate with your readers or customers, I can help you improve the quality of your content. As I browse the internet, I come across many professional and attractive sites, but the content is flat and boring and contains grammatical and/or typographical errors.
With fifteen years as an occupational therapist, I have assisted clinics and healthcare students and professionals with their article writing and web content needs. I can do the same for you.
Have you written an article or a book that you would like to have proofread or edited? I have helped authors get their books ready for publication. Lately, I have found another niche, and that is synopsis writing. I know from my own experience that this is something that most authors dread more than the annual flu. If you are one of those, I may be able to assist you.
A little more about me
My hobbies
Reading, music – gospel, oldies and goldies, steelband – the beach, gardening, glass etching, photography, walking and traveling.
My joys
My four grown children and five grand children
My memberships
American Writers and Artists Inc. (AWAI), Avant Guild, Florida Writers' Association (FWA), Sharpened Pencils, Working Writers' Club.
My profession
Occupational therapist in behavioral health by day, writer at all other times.
My specialties
Articles on Christianity, health and rehabilitation, non-fiction and fiction writing. The latter evokes my passion everyday.
Publications
A Pair of Blue Skates – Short story published in Broward County College magazine
Anthology contributor for A Cup of Comfort for Mothers – Adams Media
Contributor for Chicken Soup For The Soul – Reboot Your Life
Women For All Seasons – Angela Joseph – Outskirts Press
Projects undertaken
Articles on education for Education.com
Occupational Therapy Core evaluation for Career Core
Copyediting – Pearls and Pigs by Anne Greenwood
Proofreading – Moses – God's Blessed Donkey by R. Stock
Physiotherapy articles for Australian Physiotherapy clinic
Healthcare articles for Demand Studios
Managing church website
Synopsis writing
Honorable mention
Writer's Digest short story contest 2011 Inspirational category
Testimonials
"I would like to thank Angela for her ongoing work. She has understood our requirements and has been consistently delivering quality work on time, regardless of the topic. We will continue to keep using her services in the future." – Hatice K.
"Thank you for your excellent edits and encouragement …" R. Stock
Subscribe to angelasfreelancewriting.com by Email
Connect with me at:
http://www.linkedin.com/pub/angela-joseph/11/386/216/
angela.joseph.7739@facebook.com
https://twitter.com/trincity